From the Publisher – Anne Jensen
Building Pikes Peak Senior News magazine from its foundation has been a truly rewarding experience. Our magazine is fun and enjoyable while offering valuable and relevant information for modern seniors.
I have the amazing opportunity of working with professionals in the community who provide articles with helpful and valuable information which address the physical, social, and emotional needs of the aging population.
PPSN also serves to connect our readers with local businesses which are reaching out to seniors who need their products and services.
In addition to useful information and local resources, Pikes Peak Senior News provides a quarterly calendar with a full range of entertainment, recreational, and educational events. Businesses and non-profits can list events that provide a service to the community at no cost.
I am excited about the continued success of the magazine and we are continually looking for ways to improve content and increase our readership. Pikes Peak Senior News is a free news publication and made available in local grocery chains in addition to 300 other locations throughout El Paso And Teller Counties.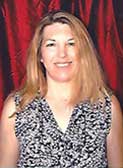 Anne has lived in Colorado Springs since 1993. She has extensive experience in the field of publishing having worked with annual vacation and holiday guides, weekly newspapers, and also annual directories.
From The Editor In Chief – Trevor Phipps
Building this magazine from the ground up has truly been a rewarding experience. It has been a great privilege getting to work working with the community of seniors and the professionals that work with them. We work hard to provide relevant, educational and entertaining content for people who live in the Pikes Peak Region. We always welcome suggestions for articles, event submissions and any other input from members of our community. We have grown a lot in size and distribution in our small life as a magazine! I personally would like to thank all of our readers, advertisers and everyone who has supported Pikes Peak Senior News.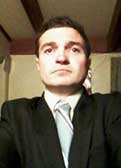 Trevor Phipps has lived in Woodland Park, CO since 1987. He is a local historian and also is the Editor In Chief of the weekly community publication "News Of Woodland Park." He has extensive experience in writing, editing, graphic design, and business management.